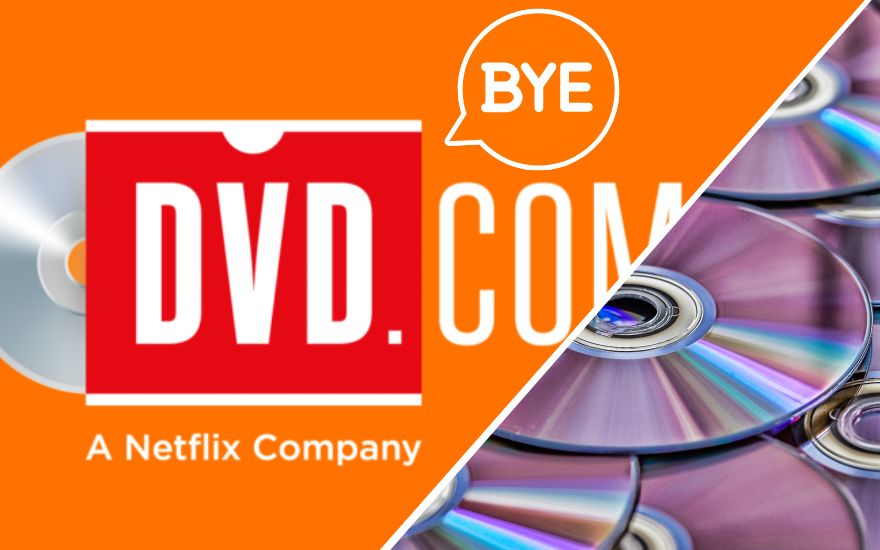 Netflix Ends DVD Shipping: How to Safeguard Your Physical Media Collection?
Netflix Ending Their DVD Shipping Service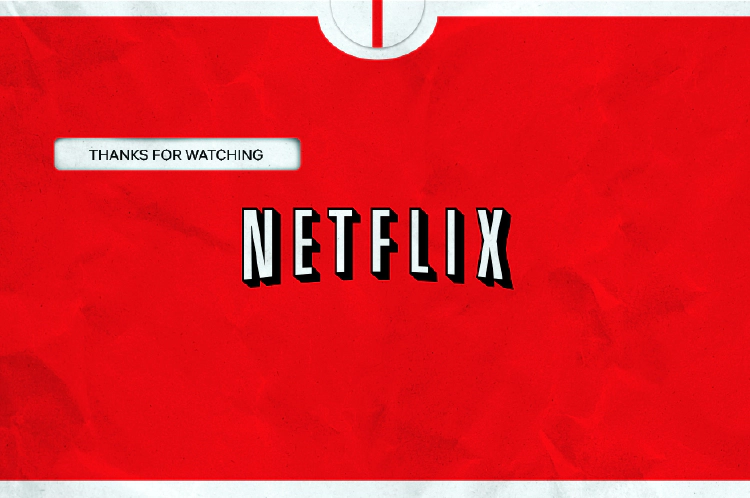 As you may have heard, Netflix has announced it will stop shipping DVDs after September 29, 2023, marking the end of a physical media distribution era that began in 1998. The company stated that DVD demand has significantly declined over the years, as more customers prefer streaming services and digital downloads. As a result, Netflix will wind down DVD.com later in 2023.
This means that one of the largest sources of DVD rentals will soon be gone. If you are a DVD collector, you may feel nostalgic and sad about this news. After all, you have accumulated numerous DVDs over the years, and each one holds a precious memory.

But don't worry, there is a way to preserve your DVD collection and enjoy it for years to come. That's where DVD-Cloner 2023 comes in. DVD-Cloner 2023 is the latest version of the top DVD copy software on the market, helping you backup your DVDs to your computer, external hard drive, or blank discs with ease and quality.
For DVD Collections
Why do you need DVD-Cloner 2023 more than ever? Here are some reasons: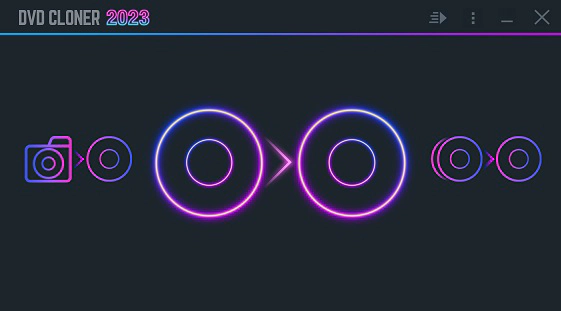 Make Perfect 1:1 Copies of Your DVDs
Every DVD you've collected is more cherished than ever. You don't want to lose them due to scratches, damages, or disc rot. With DVD-Cloner 2023, you can make perfect 1:1 copies of your DVDs without any loss of quality. You can also compress your DVDs to save space or customize your copies to fit your preferences.
Bypass Any Copy Protection
To better protect your collection, you need DVD-Cloner 2023 more than ever. DVD-Cloner 2023 features advanced technology that can bypass any copy protection and region code on your DVDs. You can legally and freely copy any DVD you own. Additionally, you can backup your DVDs to ISO files or DVD folders for easy storage and playback.
For Blu-ray Collections
In the future, you will collect more Blu-rays, and DVD-Cloner can continue to help you.
Advantages of Blu-ray Media
Blu-ray physical media offers many advantages over streaming media.
First, Blu-ray discs provide superior picture and sound quality, with up to 4K resolution and Dolby Atmos audio. Streaming services often compress their content to save bandwidth, resulting in lower quality and buffering issues.

Blu-ray discs also have more storage space, allowing for bonus features like deleted scenes, commentary tracks, and documentaries. Streaming services rarely include these extras, or they may remove them without notice.
Blu-ray Copy Features of DVD-Cloner 2023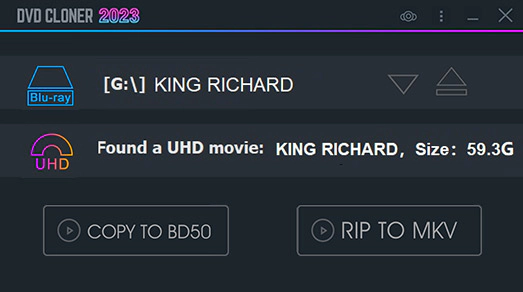 DVD-Cloner 2023 is not only a DVD copy software but also a Blu-ray copy software. It can copy any Blu-ray disc to another Blu-ray disc or a blank DVD disc with high quality. Additionally, it can rip Blu-ray movies to various video formats for playback on different devices.
Please upgrade to DVD-Cloner 2023 as soon as possible. If you are still using an older version of DVD-Cloner, you may miss out on some new features and improvements that DVD-Cloner 2023 offers. For example, DVD-Cloner 2023 new features include copying 4K UHD Blu-ray movies with HDR10+ and Dolby Vision quality. It also boasts faster copying speed and a more user-friendly interface.
If your already have DVD-Cloner, you could get 10% discount to buy Blue-Cloner, which has more perfect 1:1 Blu-ray copy features.
Conclusion
The era of DVDs may be over, but the era of Blu-ray is not. Blu-ray physical media has numerous advantages over streaming media that make it worth cherishing. If you love your DVD and Blu-ray collection, you need DVD-Cloner 2023 to protect and enhance it. Don't let streaming services dictate what you watch and how you watch it. Own your media and enjoy it at its best with DVD-Cloner 2023.