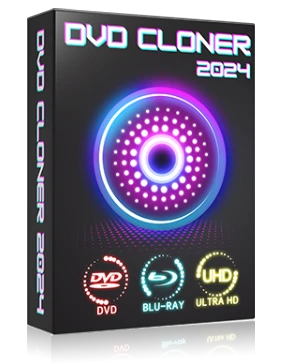 Upgrade
Enter your registration information:(You may find it in your order confirmation Email)
Upgrade to DVD-Cloner Now and Enjoy Free Upgrades for One Year!
Are you looking to upgrade your DVD-Cloner software? Look no further! With DVD-Cloner's upgrade policy, you can pay to upgrade to DVD-Cloner 2024 now and enjoy one-year free upgrades of its future versions!
That's right - new customers who have purchased DVD-Cloner for less than one year can upgrade to DVD-Cloner 2024 or later versions for free within the year! This means you can always stay up to date with the latest version of DVD-Cloner and enjoy all the new features and improvements it has to offer.
But what if it's been more than a year since you purchased DVD-Cloner? Don't worry - you can still upgrade! In this case, you need to pay for the next year's upgrade service. This way, you can continue to enjoy the latest version of DVD-Cloner and all its great features.
And even if you don't want to upgrade, you can still use the original version of DVD-Cloner you purchased without any time limit! So no matter what, you can always rest assured that you have a reliable and secure version of DVD-Cloner ready to go.
So don't wait any longer - upgrade to DVD-Cloner