Perfect 1:1 DVD/Blu-ray Copy - DVD-Cloner
This DVD/Blu-ray/UHD copy software enables you to make perfect 1:1 copy of your favorite videos.
DVD-Cloner 2024, your comprehensive solution for DVD, Blu-ray, and UHD copying and ripping, now includes the advanced "Rip UHD to MKV (HDR 10+)" feature. Easily convert UHD discs to MKV (HDR10+) format, store them on an external hard drive, and enjoy playback on any 4K UHD Player. Experience the same Dolby HD Audio and HDR Video quality as the original disc. With its ultra-fast performance, intuitive interface, and versatile copy modes, DVD-Cloner 2024 ensures a seamless, lossless output. Fully compatible with Windows 11, it represents the next step in multimedia technology. Renew your registration licensing to stay ahead.
$59.99
🛒Tip : DC-Cloner is a specific name for checkout.
Buy Now Download Download 64 Bit Upgrade Now
After purchasing DVD-Cloner, you could get 10% discount to buy Blue-Cloner here, and enjoy wonderful HD movies! Note: You can get both DVD-Cloner and DVD-Cloner 64-bit with one order!
Why Choose DVD-Cloner?
---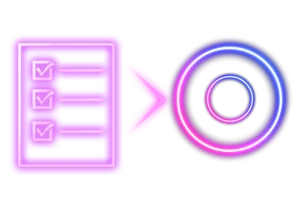 Comprehensive Solution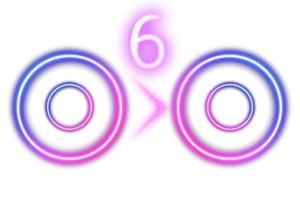 Customizable Copy Modes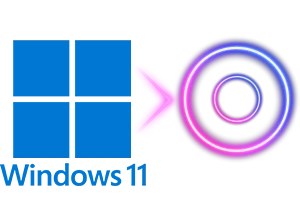 Windows 11 Compatibility
Lightning-Fast Performance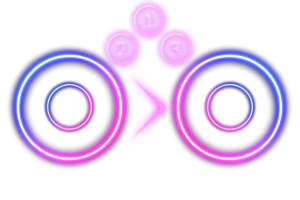 Easy to use, just as easy as ABC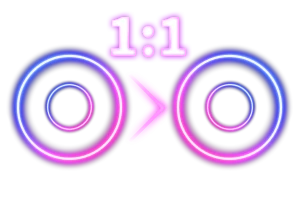 Lossless Output Quality
Introducing DVD-Cloner 2024, the Latest Evolution in DVD, Blu-ray, and UHD Copying and Ripping:
For our valued existing DVD-Cloner customers, remember that upgrading to DVD-Cloner 2024 is seamless and cost-effective. Consider securing a longer-term upgrade licensing for uninterrupted access to these exciting new features. Longer terms not only offer better value but also ensure you're always at the forefront of DVD and Blu-ray technology advancements. Explore your options today!
Elevated User Experience:
Embrace the future with DVD-Cloner 2024's revamped interface, offering a sleek and intuitive UI that revolutionizes your copying and ripping journey.
Advanced Drive Compatibility:
Benefit from the enhanced embedded driver in DVD-Cloner 2024, ensuring seamless compatibility with an extensive array of external DVD/Blu-ray optical drives.
Superior Burning Performance:
Relish flawless playback on both contemporary and vintage DVD/Blu-ray players, courtesy of DVD-Cloner 2024's refined burning engine.
Access to the Newest Releases:
Stay ahead in the entertainment game with DVD-Cloner 2024's capability to support the latest movie releases from 2023-2024.
Improved Stability and Efficiency:
Experience the pinnacle of reliability and performance with comprehensive bug fixes in DVD-Cloner 2024.
Continued Excellence from DVD-Cloner Classic Features:
Advanced Blu-ray/UHD Copy Speed:
Benefit from the updated Blu-ray decryption function and optimized HST encoding acceleration technology for faster UHD backup speed (NVIDIA 1660 or higher graphics card recommended).
Easy To Use, Just As Easy As ABC:
DVD-Cloner is perfect for both novices and experienced users, offering intuitive Express and Expert modes for one-click copies and customized DVD copying, respectively.
Rip UHD to MKV (HDR10+) Format:
Use DVD-Cloner to rip UHD discs to MKV (HDR10+) format, save them to a mobile hard disk, and then connect them to a 4K UHD Player for playback. Enjoy Dolby HD Audio, HDR Video, and more, with the same quality as the source disc.
Express mode (One-click copy):
Copy DVD-5 to DVD-5
Copy DVD-9 to DVD-5
Copy Blu-ray to BD-25
Copy UHD to BD-50
Rip DVD to optimized MKV
Rip Blu-ray to optimized MKV with HDR10+ technology
Expert mode (Professional copy):
Perfect 1:1 DVD Copy
Movie Complete Copy
Movie-Only Copy
Split DVD Copy
Movie Customized Copy
Rip DVD to MKV
Rip Blu-ray/4K UHD Blu-ray to optimized MKV with HDR10+ technology
Burn a DVD movie from the hard disk to a DVD±R (DL)
Combine multiple DVDs to one DVD±R DL or BD-R/RE (DL)
Copy Blu-ray/4K UHD Blu-ray movies
Other Features:
Compatible with Windows 11
Optimized DVD burning engine
Download YouTube videos and capture PC playback with bonus Stream-Cloner Lite
Convert DVD movies to various formats with bonus Open DVD Ripper Lite
Brand new generation of "Dazzling colorful" style software interface
Flawless copies of scratched DVDs
Upgraded Smart Analyzer module
Manually set Read I/O pattern
Multi-language interface support
Zoom in/Zoom out operation interface
One-click installation option
Real-time feedback via shortcut window
Free 7-day trial before purchasing
Experience the next level of DVD, Blu-ray, and UHD management with the enhanced features of DVD-Cloner 2024.
If you want to rip Blu-ray movies to a format profile optimized for your device, please download the trial version of OpenCloner Ripper for free. *Trade names including YouTube, PS4/5, Xbox and others used above are the respective trademarks of their owners.
System Requirements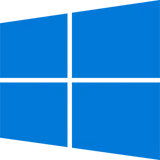 Minimum configuration:
Intel Core2
2GB of RAM
50GB free hard disk space (NTFS partition)
Windows 7
A DVD or Blu-ray disc drive
Recommended configuration:
Intel i5 or a faster processor
8GB of RAM
500GB free hard disk space (NTFS partition)
A Blu-ray burner
Windows 10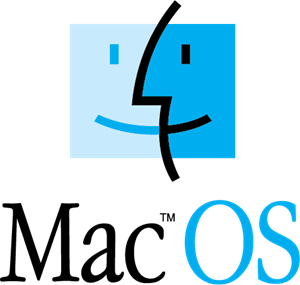 Click here to copy DVD on Mac OS
DVD-Cloner's Bonus Software
Free to download and capture online movies from the Internet for you to enjoy.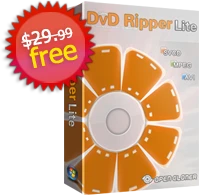 Open DVD Ripper Lite is a smart ripping tool to convert DVD discs, DVD folders and ISO files to AVI, MPEG and SVCD formats. This one-click solution supports the conversion of the latest DVD movies. Besides, Open DVD Ripper Lite supports source movie preview and batch conversion. The wizard interfaces make the converting process easy and fun. The GPU acceleration function of Open DVD Ripper Lite largely increases the DVD conversion speed. Users can play back the converted movie quickly after the conversion with the shortcut icon. Now let's get the $29.99 worth of Open DVD Ripper Lite for free! Note:The registered users of Open DVD Ripper Lite (or DVD-Cloner 2024) can click here to upgrade to Open DVD ripper with only $14.99, to convert your DVD movies to much more video and audio formats.
More Info
---
Free to convert DVD movies to AVI, MPEG and SVCD formats.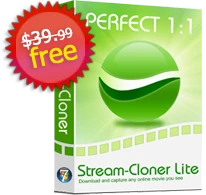 Stream-Cloner Lite is a smart stream downloader to download and capture streaming video/audio from the Internet. With Stream-Cloner Lite, you can save and play back the downloaded and captured streaming video/audio directly on your PC. It enables you to download and play back multiple tasks at one time and adjust the parameters of the downloaded or captured movies. Now let's take this valuable opportunity to get Stream-Cloner Lite worth $39.99 for free! Note: The registered users of DVD-Cloner 2024 can click here to upgrade Stream-Cloner Lite to Stream-Cloner with only $14.99, to download online videos from all video and video-sharing websites as well as enjoy the video conversion function!
More Info
Release
DVD-Cloner 2024 V21.00.1482
Nov.24, 2023
🎨Updated Interface UI - Enjoy an enhanced, user-friendly interface.
🚀Enhanced Embedded Driver - Improved compatibility with various DVD/Blu-ray drives.
🔥Optimized Burning Engine - Smoother playback on older DVD/Blu-ray players.
🎬Support for New Movies (2023-2024) - Clone and rip the latest movie releases.
🐞Bug Fixes- Improved stability and performance.
More Release