DVD-Cloner Gold
DVD-Cloner Gold enables you to copy and burn DVD/Blu-ray movies with ease.
Introducing DVD-Cloner 2023 Gold - a powerful bundle combining DVD-Cloner 2023 and Open SmartBurner for a complete DVD/Blu-ray/UHD copying, ripping, and burning solution. With DVD-Cloner 2023 Gold, you can:
Key features:
Copy and rip DVDs, Blu-rays, and UHD discs: Leverage advanced features like HDR10+ UHD to MKV ripping, lightning-fast speeds, and an intuitive interface for perfect 1:1 copies and high-quality rips.
Burn data, video files: Use Open SmartBurner to safely store and access various file types on DVD, and Blu-ray discs.
Create custom video: Convert popular video formats to DVD/Blu-ray discs.
Windows 11 compatibility: Enjoy seamless integration with the latest operating system.
Personalize and organize your media: Customize disc labels and choose from various copy and ripping modes for a tailored experience.
$79.99
🛒Tip : DC-Cloner Gold is a specific name for checkout.
DVD-Cloner Gold Screenshot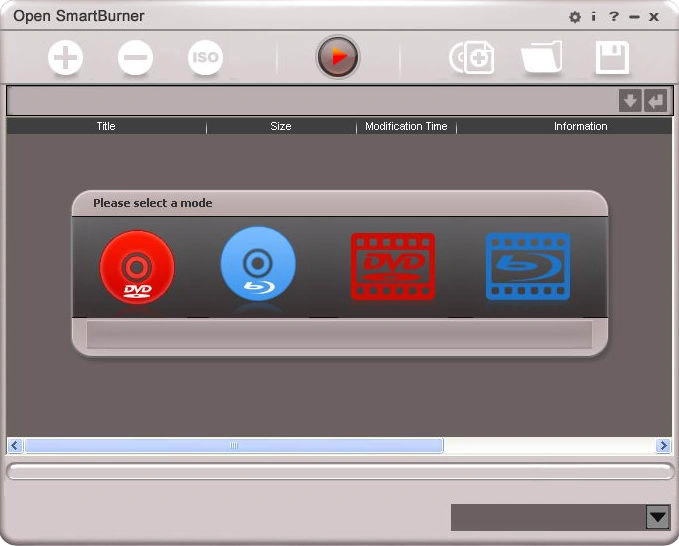 DVD-Cloner Gold Features
Introducing DVD-Cloner 2023, the upgraded solution for all your DVD and Blu-ray copying and ripping needs. Experience enhanced speed, improved quality, and compatibility with the latest formats and systems, making DVD-Cloner 2023 the perfect tool for both beginners and experts alike.
🚀 Advanced Blu-ray/UHD Copy Speed: Benefit from the updated Blu-ray decryption function and optimized HST encoding acceleration technology for faster UHD backup speed (NVIDIA 1660 or above graphics card recommended).
🎯 Easy to Use: Regardless of your experience level, DVD-Cloner 2023 has you covered. With one-click copies in Express mode and a variety of customizable copy modes in Expert mode, it's as simple as ABC.
🌟 Express & Expert Modes: Select from a range of copying and ripping options, including DVD-5 to DVD-5, DVD-9 to DVD-5, Blu-ray to BD-25, UHD to BD-50, and ripping DVDs, Blu-rays, and UHDs to optimized MKV format with HDR10+ technology.
💎 Perfect 1:1 DVD Copy: Gain unlimited access to all region codes and copy protection systems with DVD-Cloner 2023, which removes all known DVD copy protections and delivers flawless copies without third-party decrypters.
🎬 Movie Complete & Movie-Only Copies: Customize and improve the picture quality of your DVD copies while retaining special features, audio tracks, and subtitles with enhanced flexibility.
📀 Split, Customize & Combine: Efficiently split and merge DVDs, copy episodic TV series, and create multiple DVD copies without repeating the entire process.
🌐 Rip DVD/Blu-ray/UHD to Optimized MKV: Save space with high-quality, compressed DVD, Blu-ray, and UHD movies in MKV format, featuring H.264 or H.265 encoders and improved HST technology for faster encoding.
🔥 Copy Blu-ray/4K UHD Blu-ray Movies: Effortlessly copy Blu-ray and UHD movies with the latest Blu-ray UHD copying support, 4K and HDR features, and HST technology for increased copy speed.
📦 Additional Features: Enjoy compatibility with Windows 11, an optimized DVD burning engine for greater device compatibility, a brand new generation of "Dazzling colorful" style software interface, bonus software for YouTube video downloads and DVD movie conversions, enhanced interface usability, flawless copies of scratched DVDs, upgraded Smart Analyzer module, multi-language support, and customizable interface zoom.
Try DVD-Cloner 2023 for 7 days for free and experience the ultimate DVD and Blu-ray copying solution today!
Open SmartBurner is a brand-new tool to burn data files and video files to DVD/Blu-ray discs. It enables you to burn data files, software, pictures, music, videos, etc. to a DVD or Blu-ray disc for archiving. Besides, you can convert video files such as AVI, MP4, FLV, MPG, MKV, M2TS, TS, VOB, MOV, WMV, RM, RMVB, etc to DVD/Blu-ray video format for playback on a standalone player. With this smart tool, DVD/Blu-ray burn becomes so easy and fun.
Key features:
Burns data files to a DVD data disc.
Burns data files to a Blu-ray data disc.
Makes a DVD video disc from video files.
Makes a Blu-ray video disc from video files.
Creates ISO files from data files, software, music, videos, etc.
Burns the existing ISO file on the hard disk to a DVD/Blu-ray disc.
Supports single-layer DVDs, dual-layer DVDs, single-layer Blu-ray discs and dual-layer Blu-ray discs.
Supports making PAL DVDs or NTSC DVDs from video files.
Supports 720p and 1080p output for making Blu-ray video format.
Converts video files to DVD/Blu-ray video format for playback on a standalone player.
DVD-Cloner's Bonus Software
Free to download and capture online movies from the Internet for you to enjoy.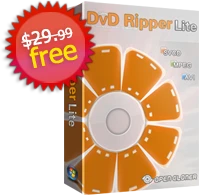 Open DVD Ripper Lite is a smart ripping tool to convert DVD discs, DVD folders and ISO files to AVI, MPEG and SVCD formats. This one-click solution supports the conversion of the latest DVD movies. Besides, Open DVD Ripper Lite supports source movie preview and batch conversion. The wizard interfaces make the converting process easy and fun. The GPU acceleration function of Open DVD Ripper Lite largely increases the DVD conversion speed. Users can play back the converted movie quickly after the conversion with the shortcut icon. Now let's get the $29.99 worth of Open DVD Ripper Lite for free! Note:The registered users of Open DVD Ripper Lite (or DVD-Cloner 2023) can click here to upgrade to Open DVD ripper with only $14.99, to convert your DVD movies to much more video and audio formats.
More Info
---
Free to convert DVD movies to AVI, MPEG and SVCD formats.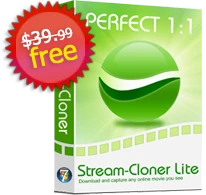 Stream-Cloner Lite is a smart stream downloader to download and capture streaming video/audio from the Internet. With Stream-Cloner Lite, you can save and play back the downloaded and captured streaming video/audio directly on your PC. It enables you to download and play back multiple tasks at one time and adjust the parameters of the downloaded or captured movies. Now let's take this valuable opportunity to get Stream-Cloner Lite worth $39.99 for free! Note: The registered users of DVD-Cloner 2023 can click here to upgrade Stream-Cloner Lite to Stream-Cloner with only $14.99, to download online videos from all video and video-sharing websites as well as enjoy the video conversion function!
More Info