Purchase DVD-Cloner with 100% Satisfaction Guarantee
Perfect 1:1 DVD/Blu-ray Copy - DVD-Cloner
This DVD/Blu-ray/UHD copy software enables you to make perfect 1:1 copy of your favorite videos.
$59.99
🛒Tip : DC-Cloner is a specific name for checkout.
After purchasing DVD-Cloner, you could get 10% discount to buy Blue-Cloner here, and enjoy wonderful HD movies! Note: You can get both DVD-Cloner and DVD-Cloner 64-bit with one order!

Streaming-Cloner - Comprehensive online video downloading software.
Download HD videos from a variety of streaming platforms and enjoy your videos offline.
Start with $9.99
More Choice for Subscriptions

DVD-Cloner's Bonus Software
Free to download and capture online movies from the Internet for you to enjoy.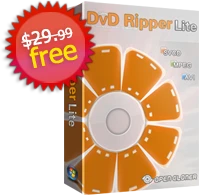 Open DVD Ripper Lite is a smart ripping tool to convert DVD discs, DVD folders and ISO files to AVI, MPEG and SVCD formats. This one-click solution supports the conversion of the latest DVD movies. Besides, Open DVD Ripper Lite supports source movie preview and batch conversion. The wizard interfaces make the converting process easy and fun. The GPU acceleration function of Open DVD Ripper Lite largely increases the DVD conversion speed. Users can play back the converted movie quickly after the conversion with the shortcut icon. Now let's get the $29.99 worth of Open DVD Ripper Lite for free! Note:The registered users of Open DVD Ripper Lite (or DVD-Cloner 2024) can click here to upgrade to Open DVD ripper with only $14.99, to convert your DVD movies to much more video and audio formats.
More Info
---
Free to convert DVD movies to AVI, MPEG and SVCD formats.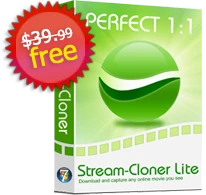 Stream-Cloner Lite is a smart stream downloader to download and capture streaming video/audio from the Internet. With Stream-Cloner Lite, you can save and play back the downloaded and captured streaming video/audio directly on your PC. It enables you to download and play back multiple tasks at one time and adjust the parameters of the downloaded or captured movies. Now let's take this valuable opportunity to get Stream-Cloner Lite worth $39.99 for free! Note: The registered users of DVD-Cloner 2024 can click here to upgrade Stream-Cloner Lite to Stream-Cloner with only $14.99, to download online videos from all video and video-sharing websites as well as enjoy the video conversion function!
More Info