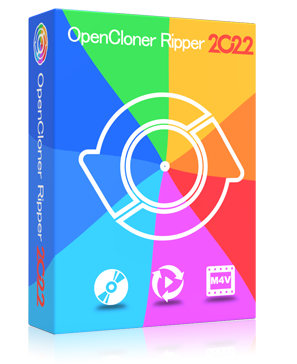 Upgrade
Enter your registration information
You may find it in your order confirmation Email
OpenCloner Ripper Upgrade Strategy
In our mission to provide top-notch DVD and Blu-ray ripping capabilities, we continually refine and improve our software. If you're an OpenCloner Ripper user, it's crucial to understand our upgrade policy to make the most out of your experience with our product.
By upgrading to OpenCloner Ripper 2023 now, you can take advantage of a whole year of free upgrades for upcoming versions!
If you're a recent customer who has bought OpenCloner Ripper less than a year ago, we have exciting news for you. You are eligible to upgrade to OpenCloner Ripper 2023 or any subsequent versions within your first year, completely free of charge!
This is our way of saying thank you and ensuring you have access to the latest technological advancements we bring to OpenCloner Ripper. Your user experience is our top priority, and we strive to ensure it gets better with each new version.
But what happens if you've been with us for over a year? Do not fret! To access future improvements and functionalities, you just need to pay for the upgrade service for the upcoming year. This ensures you stay updated with our most recent and innovative features.
We understand that upgrading might not be the right choice for everyone. If you're content with the version you've initially bought, you're more than welcome to continue using it. Rest assured, you can use the original version you purchased without any time restrictions whatsoever.
Our aim is to make your experience with OpenCloner Ripper as flexible and user-friendly as possible. With our upgrade policy, you can choose to enjoy the benefits of continuous improvements or stick with the version you're comfortable with.
Regardless of your decision, we're here to support you and ensure your experience with OpenCloner Ripper is outstanding and fulfills all your DVD and Blu-ray ripping needs.