What is the best way to download Westworld Season 4 Episode 1 in MP4 HD 1080p and burn all the 4 seasons to DVD/Blu-ray?¶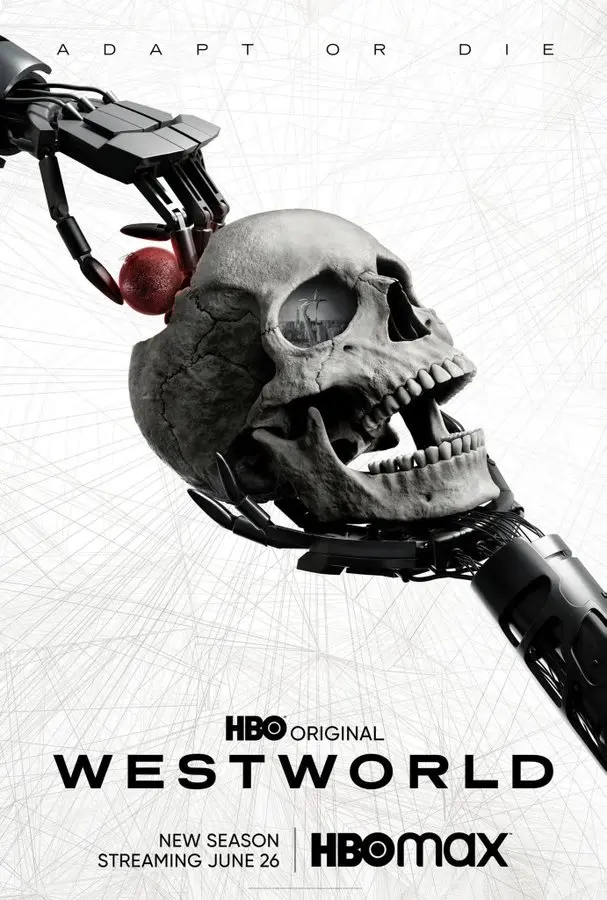 Two years after the conclusion of the third season, the much-anticipated first episode of Westworld Season 4 titled "The Auguries" has finally been released on June 26, 2022.
Westworld Season 3 ended with some massive explosions and an implied "apocalypse" scenario for humanity, yet it has again inverted its own script. The Season 4 debut shows us a mysterious new world where Caleb has a family, Maeve is living in a cabin in the woods, William, perhaps the host version of him, and Evan Rachel Wood is back as a new character, Christina.
Despite narrative and thematic limitations Westworld might encounter, the show has always had a strong visual style. Westworld will always stand out with striking visuals to feature the show. Although this series is not the best-looking show, it keeps a clear understanding of the power of iconography. It understands that certain images matter and how to use those images in fun ways.
There are 8 episodes in this season and it renews every week. The final episode falls on August 14, 2022. Therefore, it is the best time for you to watch and download them as your local file.
Simply with a HBOM subscription plan, you can stream both Season 4 and the former 3 seasons offline and download them for offline viewing on your tablet, or mobile devices. There are two subscription tiers: 'With Ads' plan - $9.99 a month or $99.99 a year and 'Ads-Free' plan - $14.99 a month or $149.99 a year. HBOM supports downloads for offline viewing. However, unwatched downloads expire after 30 days, and you only have 48 hours to finish once you start watching. Moreover, your downloads will also automatically expire when the TV show or movie leaves HBOM. If you want to permanently collect this hot series, or share it with your friend, then a professional HBOM video downloader is required for you to download HBOM streaming video in HD 1080p MP4 format. The batch download feature enables you to download all episodes of the whole season in one go, no need to download one by one! After downloading, you can keep them forever and avoid from ads interruptions. Besides, it is very necessary for you to put so many episodes of Westworld 4 seasons to a DVD or Blu-ray disc for permanent collection. Please read the following section and learn how to download HBOM videos and burn the MP4 videos to DVD/Blu-ray.
Tool Requirement: Streaming-Cloner HBOM Downloader
Streaming-Cloner HBOM Downloader is a powerful online video downloader to download movies, TV shows and previews from HBOM with HD quality very fast.
Key Features of Streaming-Cloner HBOM Downloader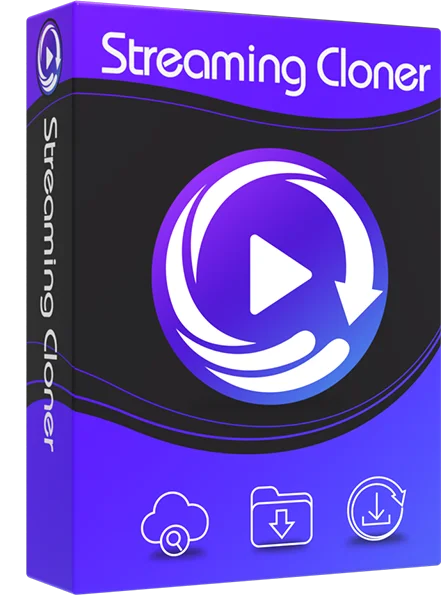 Get the video with DRM removed to facilitate video sharing and re-creation.

Download online videos in MP4 format.

Download original HD video. Keep the best quality.

Support E-AC3 5.1 audio channels download.
Part 1: Download HBOM Video in MP4 Format
Steps to download "Westworld" using Streaming-Cloner. Please follow as below:
Step 1. Launch Streaming-Cloner software, choose "HBO Max" button at the home page.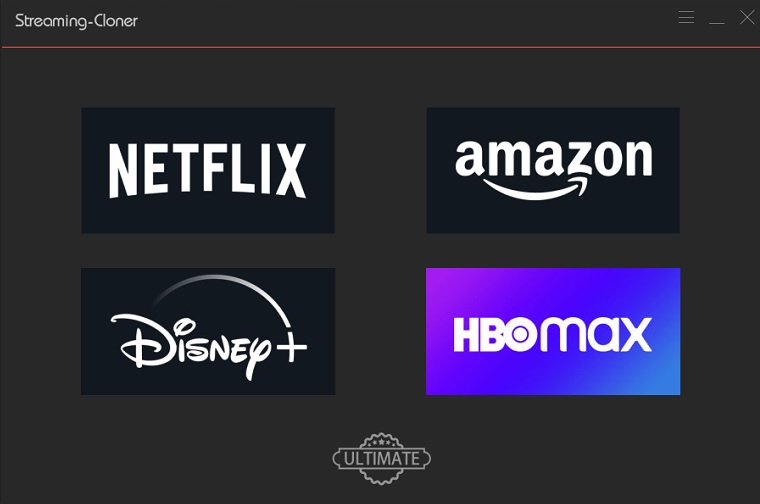 Input "Westworld" in the search bar to find the movie/TV series.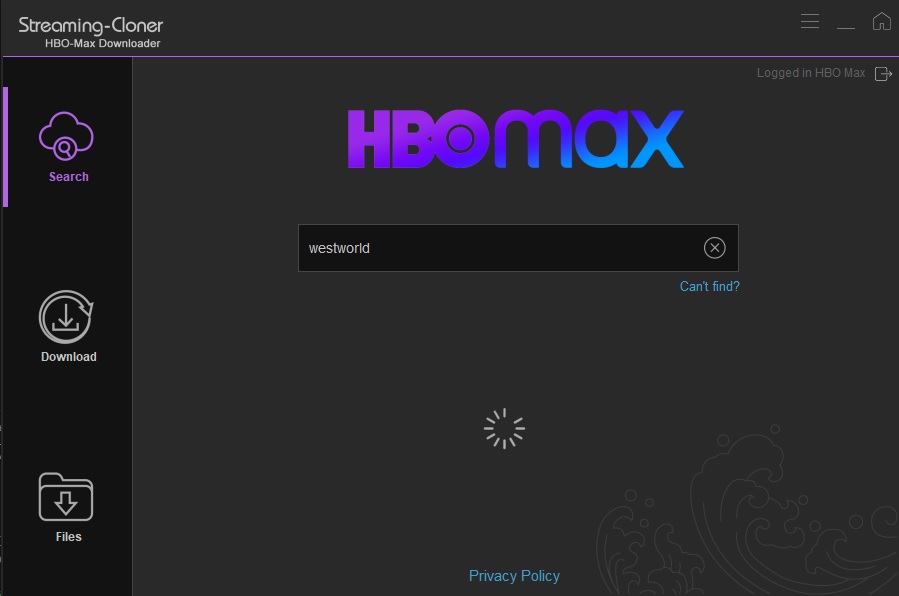 If this is your first try, it will pop up a window prompting you need to login with your HBO Max account to go on downloading. Streaming-Cloner will not take any information out of your account. More declaimer about the privacy policy.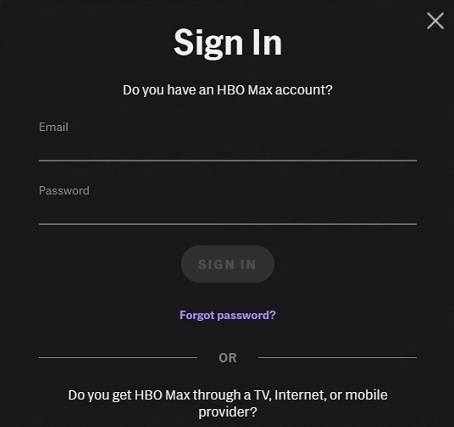 After login successfully, please press "enter" key to re-search, and then the results will be listed shortly.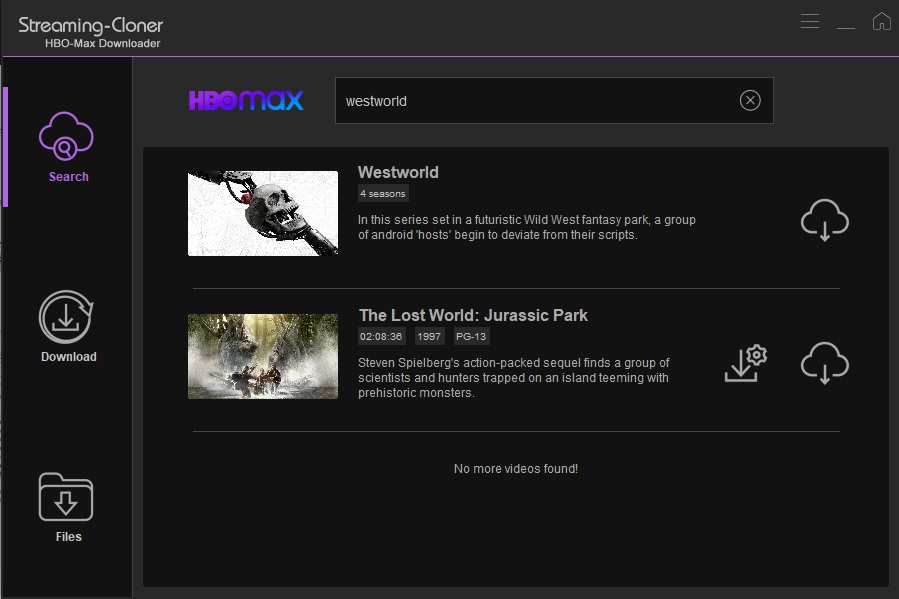 Step 2. Click to enter custom settings, you can choose the video quality, the language of audio tracks and subtitles, then click to start downloading. Or you can download the movie directly with default settings by clicking .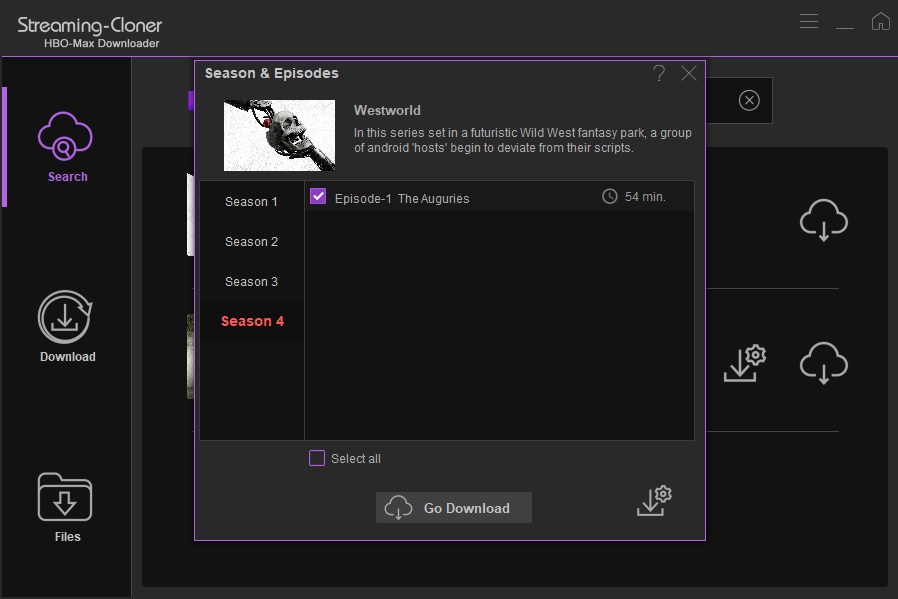 You can check the status of the progress of all download tasks in the "Download" column at any time.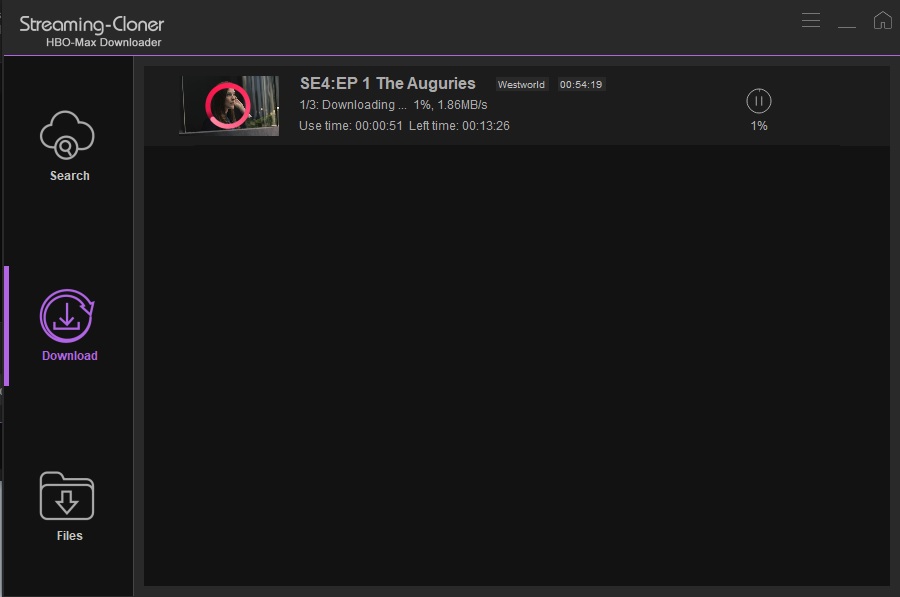 Step 3. When the download process is done. You can play, locate, rename, delete the downloaded video files or check the file information by right clicking the mouse.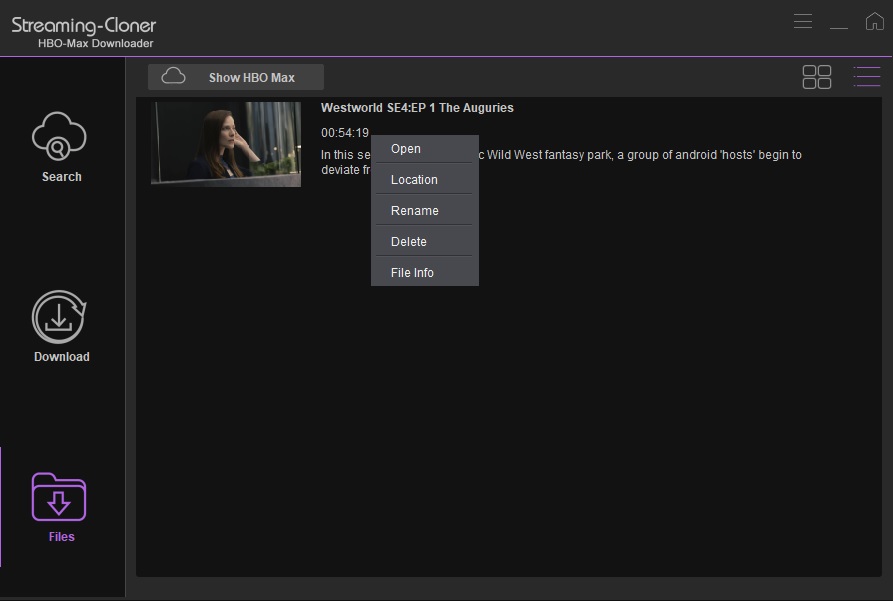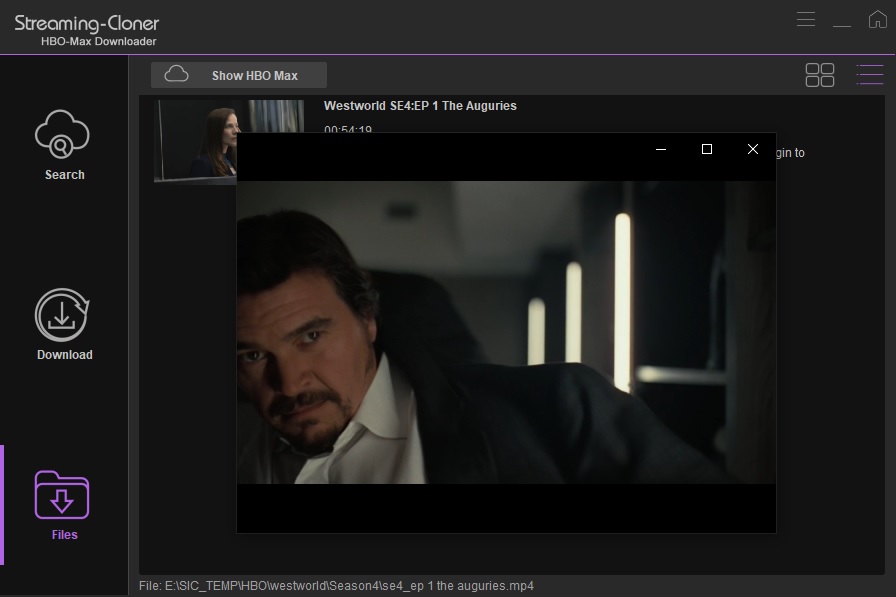 ** Tips:**
If your version is the trial version, you can use the trial version for only three times. The registered version will no limitation and get after-sale service. To get a registration key code, please place an order for full version.
Part 2: Burn Downloaded HBOM Video to DVD with Open Smart Burner
Step 1: Install and launch latest Open SmartBurner software,choose DVD mode.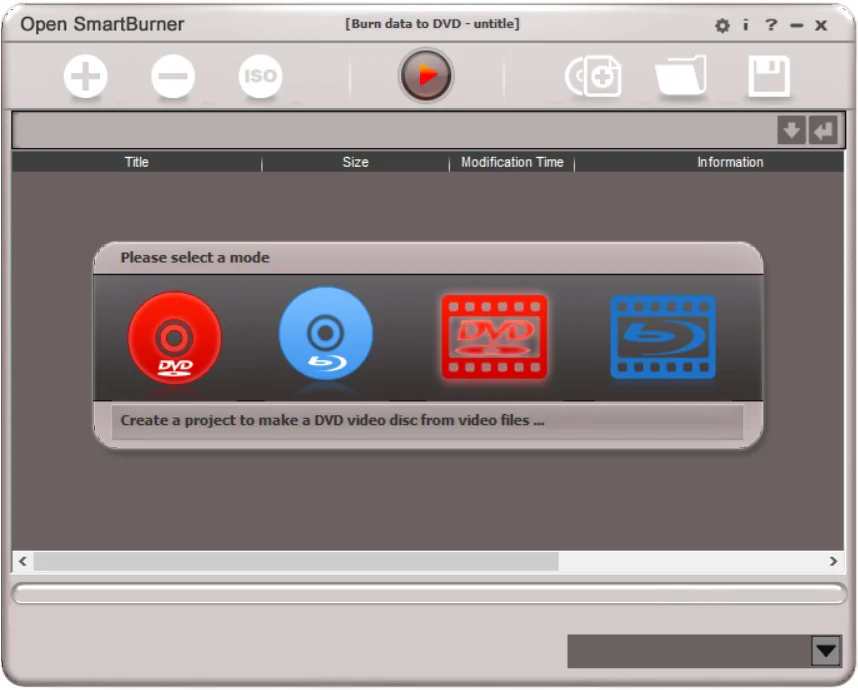 Step 2: Click

to add mp4 files which you want to burn to DVD.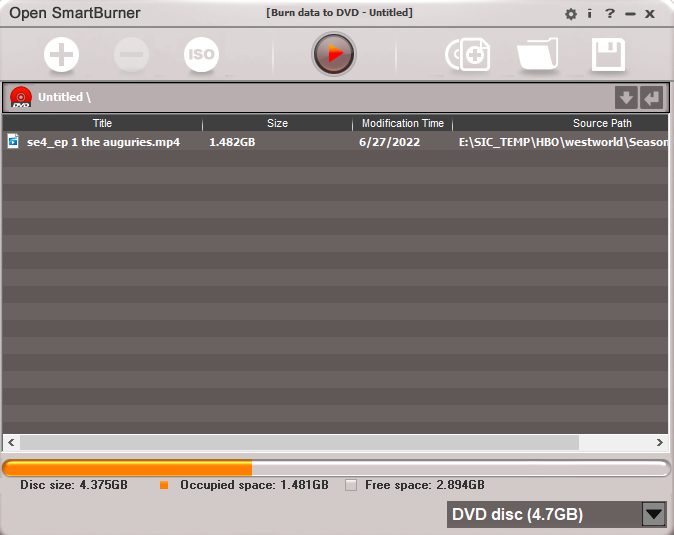 Step 3: Click

then select the DVD burner to start to burn the mp4 file into DVD.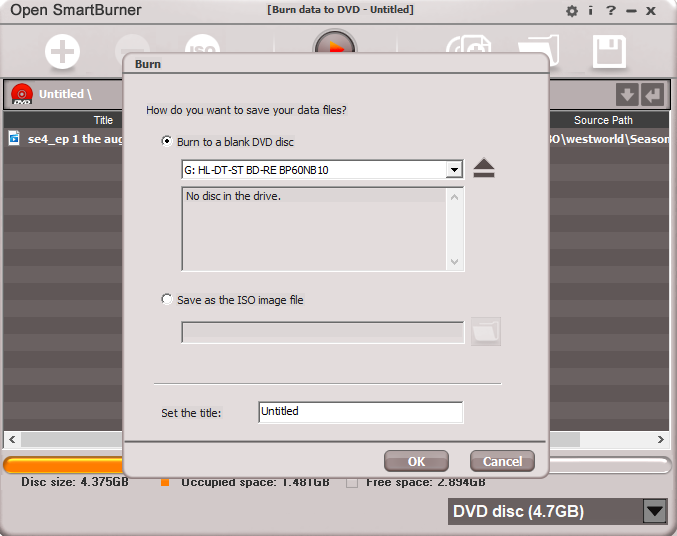 Step 4: When it prompts as following, please insert a blank disk and press ok to continue.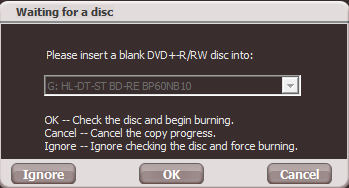 Step 5: It starts burning.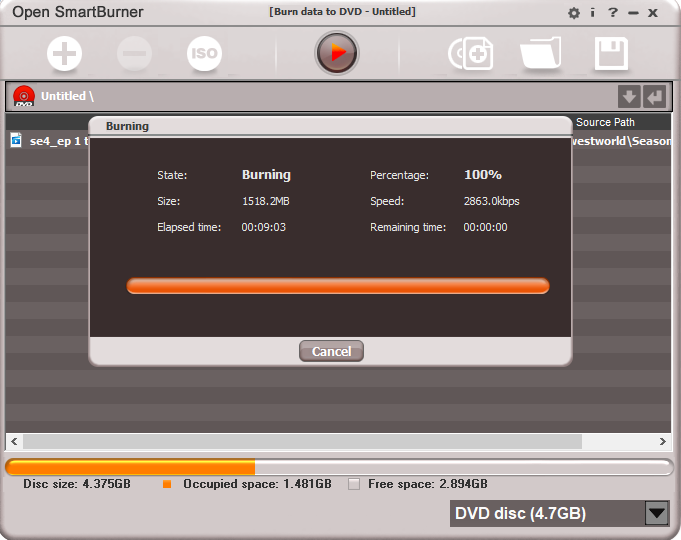 Step 6: After the process is donw, you'll get your mp4 movie to DVD.
---
Updated : 2023-08-11.
---