Burn NFLX Videos to DVD/Blu-ray with Streaming-Cloner
What is the best way to burn NFLX Streaming Video (Stranger Things Season 1-4) to DVD/Blu-ray?¶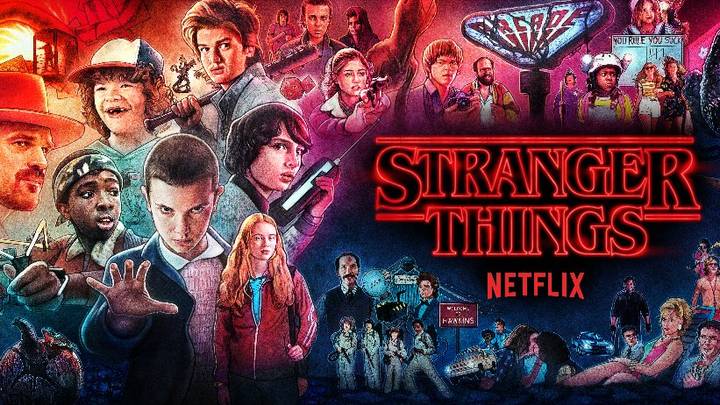 Mysteries unravel in a small Midwestern town in the 1980s, involving supernatural forces, secret experiments and one strange girl.
Stranger Things Season 4: Part I is over. Are you drawn to the great storyline? The second half (the last 2 episodes) will fall on July 1, and season 4 will finally end.
Can you still remember the plot of the first three seasons now? If not, then it is a good opportunity to binge-watch the series on NFLX again. Have you ever thought about downloading and burning all four season episodes into DVD/Blu-ray? This allows them to be collected and watched at any time in the future, with no time and device limits.
Unfortunately, you are not allowed to burn NFLX videos to DVD/Blu-ray. You can't even locate the downloaded files, unless within the NFLX app. NFLX encodes its media content with an exclusive format to avoid sharing and piracy. The full-length videos are only visible in NFLX app. In that case, it will be very hard to locate the downloaded videos and burn them to DVD/Blu-ray.
Is it possible that the videos are saved from NFLX as common MP4 or MKV files? Definitely, but not with the NFLX app, thereby you need to use a NFLX video downloader. Please keep reading the following text where you will get an amazing tool that can help you download NFLX videos and burn to DVD/Blu-ray.
Tool Requirement: Streaming-Cloner NFLX Downloader
Streaming-Cloner NFLX Downloader is a powerful online video downloader to download movies, TV shows and previews from NFLX with Full HD 1080p quality very fast.
Key Features of Streaming-Cloner NFLX Downloader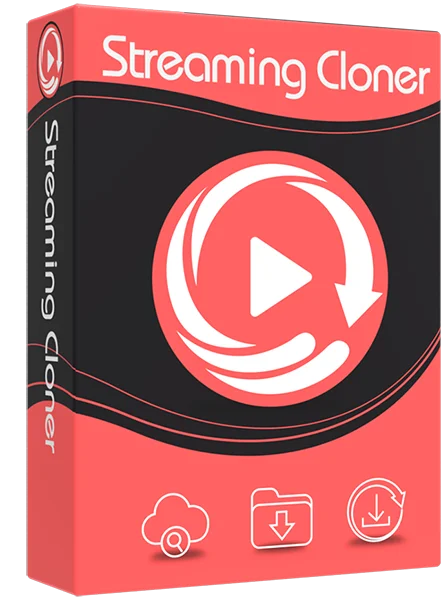 Streaming-Cloner NFLX Downloader
Get the HD video with DRM removed to facilitate video sharing and re-creation.

Download online videos in MP4/MKV format.

Download original HD video. Keep best quality.

Download every video with lightning speed.

Compared with Smart Downloads on NFLX, Streaming-Cloner NFLX Downloader enables NFLX subscribers to select one, some or all episodes of a TV shows to download on local and won't delete them automatically.
Part 1: Download Netflix Video in MP4 Format
Steps to download "Stranger Things" using Streaming-Cloner. Please follow as below:
Step 1. Launch Streaming-Cloner software, choose at the home page.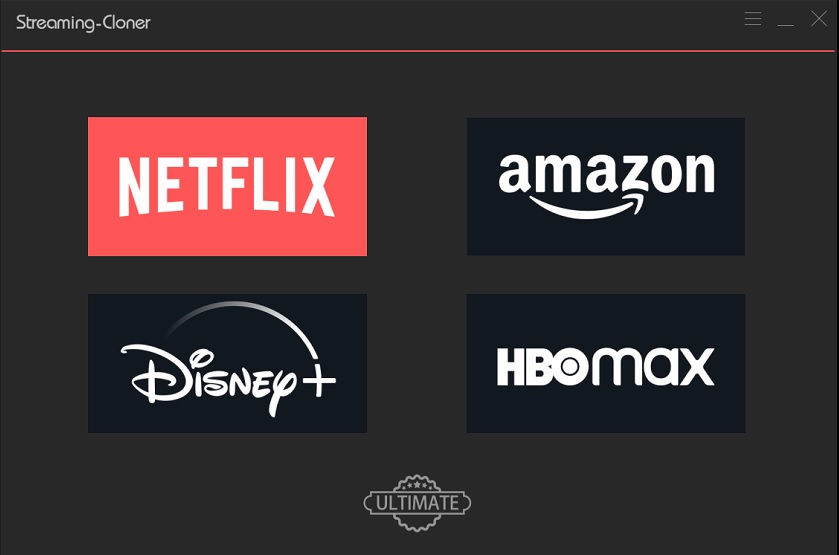 Input "Stranger Things" in the search bar to find the movie(TV Series). If you have the video's link URL, you can also just copy and paste them to download.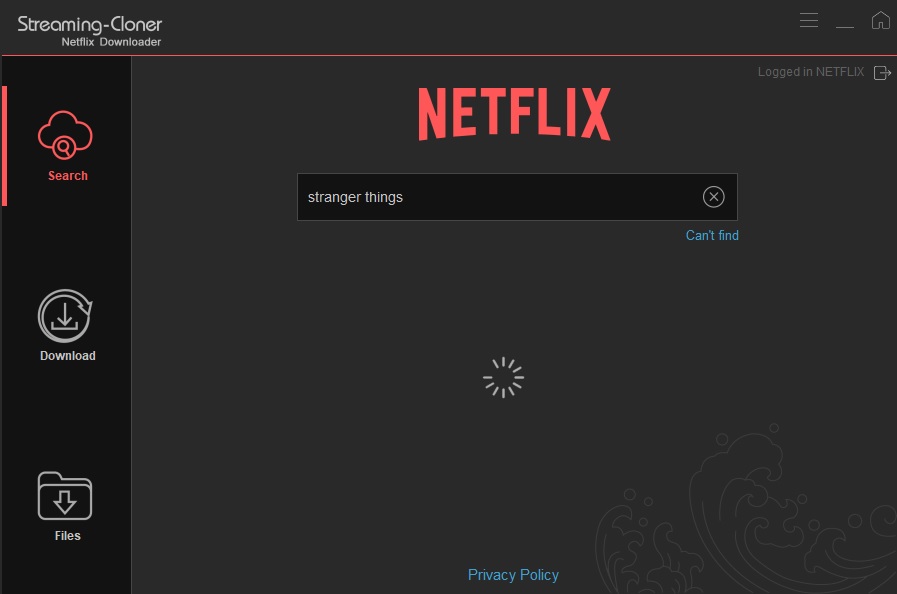 If this is your first try, it will pop up a window prompting you need to login with your NFLX account to go on downloading. Streaming-Cloner will not take any information out of your account. More declaimer about the privacy policy.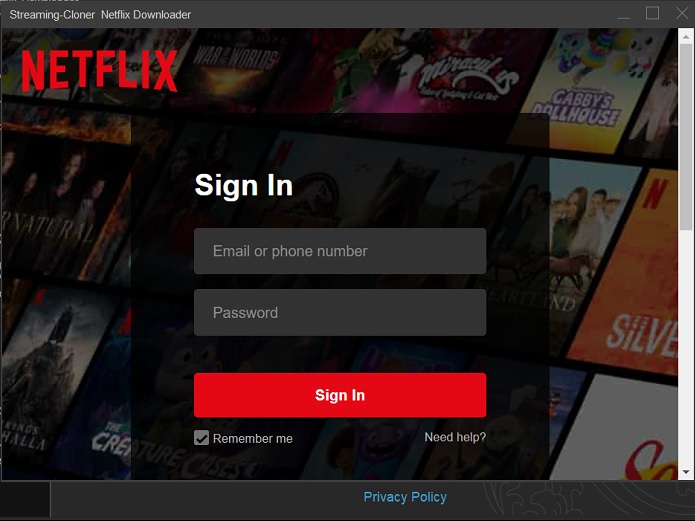 After login successfully, the search results will be listed shortly.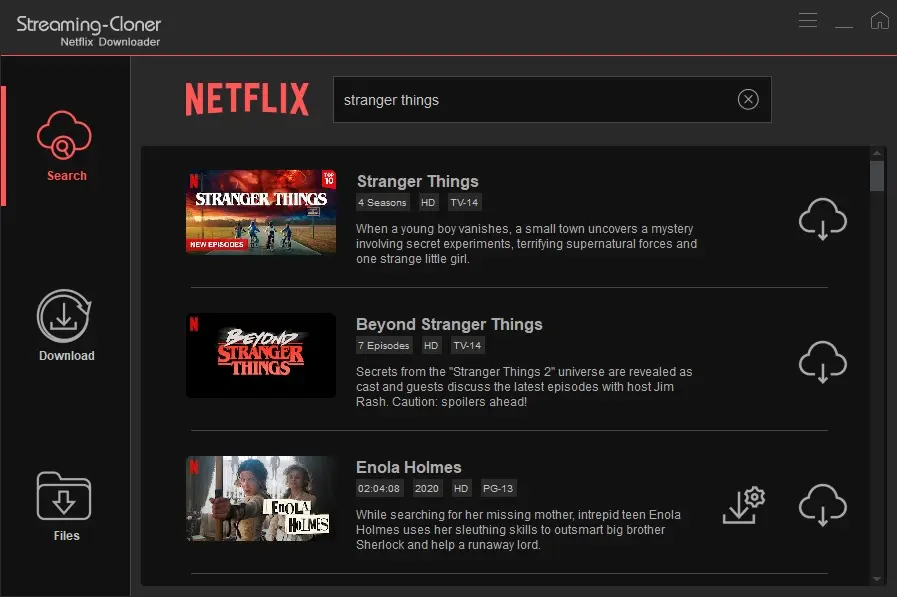 Step 2. Click to select the episodes you want to download then click to enter custom settings, you can choose the video quality, the language of audio tracks and subtitles, then click to start downloading.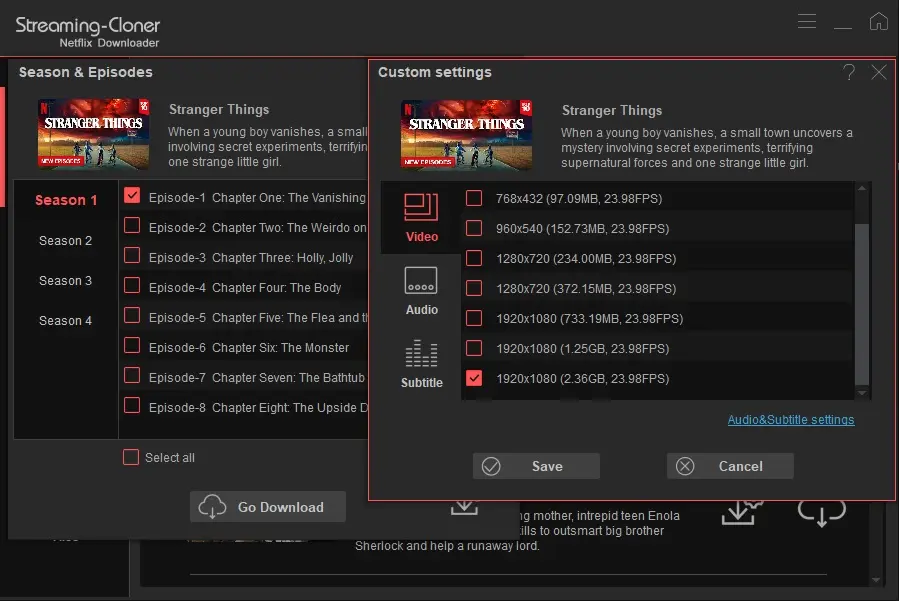 You can check the status of the progress of all download tasks in the "Download" column at any time.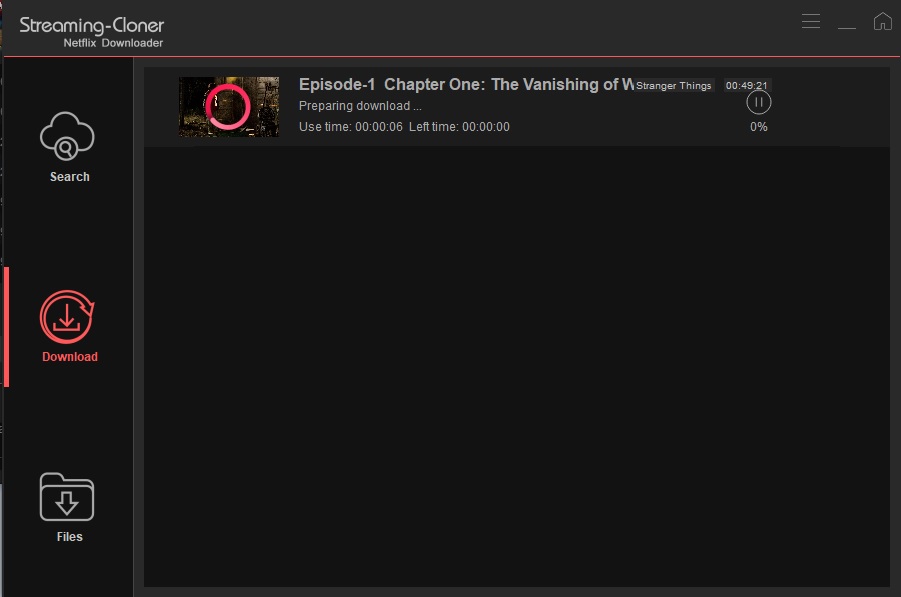 Step 3. It will take about 20 minutes to complete the entire download process of the video.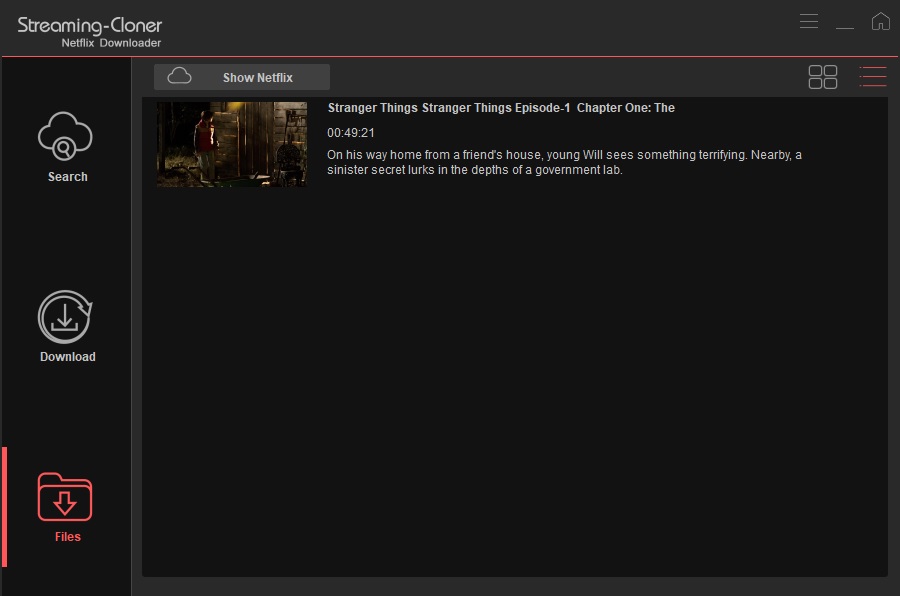 Now you got NFLX videos on your PC.
If your version is the trial version, you can use the trial version for free, but the trial version will add a watermark to the output video. The registered version will remove the watermark and get after-sale service. To get a registration key code, please place an order for full version.
Part 2: Burn Downloaded Netflix Video to DVD with Open Smart Burner
Step 1: Install and launch latest Open SmartBurner software,choose DVD mode.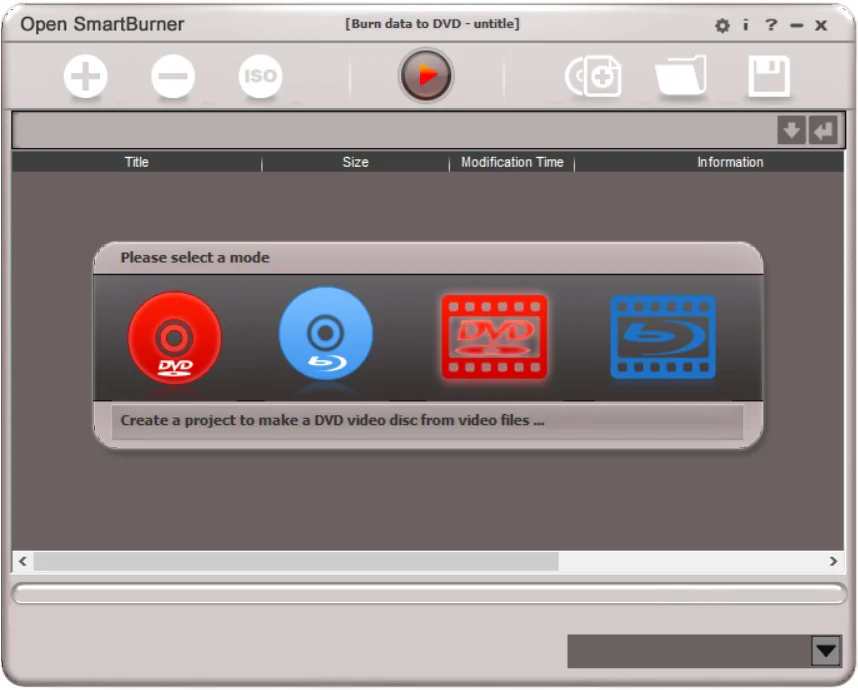 Step 2: Click

to add mp4 files which you want to burn to DVD.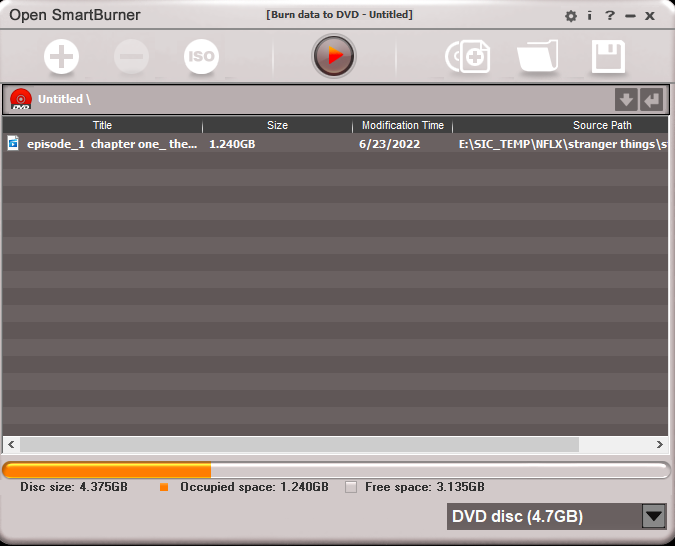 Step 3: Click

then select the DVD burner to start to burn the mp4 file into DVD.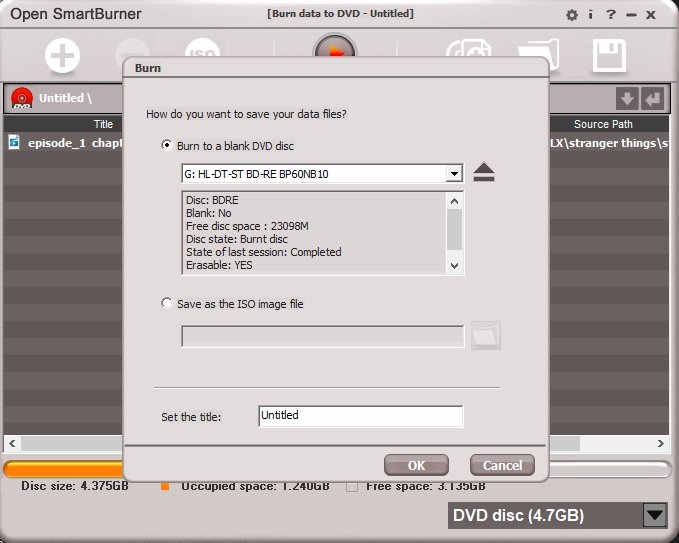 Step 4: When it prompts as following, please insert a blank disk and press ok to continue.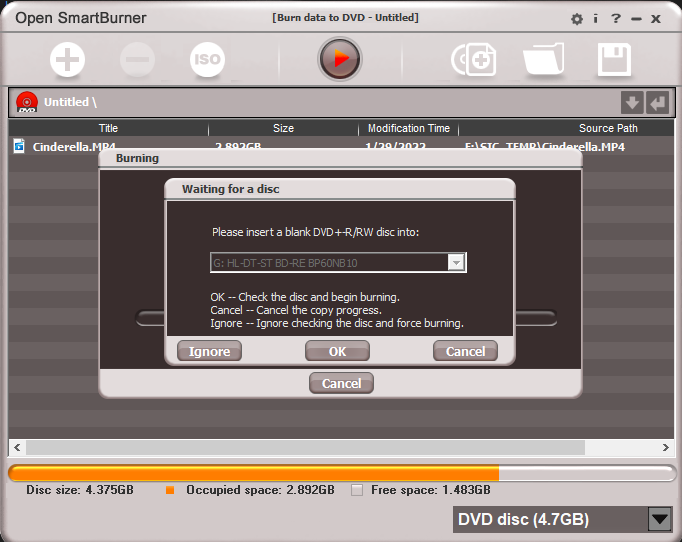 Step 5: It starts burning.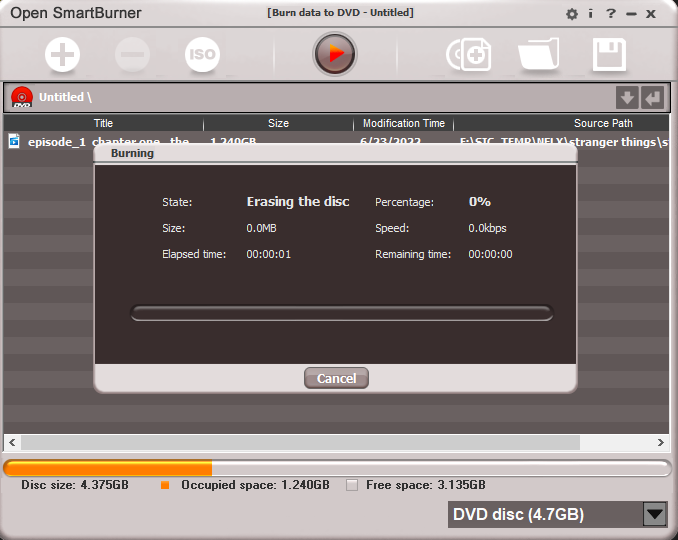 Step 6: After the process is donw, you'll get your mp4 movie to DVD.
---
Updated : 2023-08-11.
---