How to remove DRM from iTunes movies?
How to remove DRM from iTunes movies?¶
---
Many people bought Movies or TV Shows in iTunes. When they wanted to copy or edit these videos, they found that all the players or editing software could not open them. The reason is that All iTunes video purchases are locked down by Fairplay, Apple's digital rights management (DRM) scheme. DRM prevents users from making file modifications and propagation. If you want to remove DRM and make this video file completely yours, it's actually very simple.
1. Prepare Software
a). OpenCloner Ripper software. (Download OpenCloner Ripper)
b). iTunes for windows. (Download iTunes for windows)
2. Install and Login
a). Install OpenCloner Ripper and complete the registration. Please note that the trial version only provides a 7-day free trial time and will add watermark automatically after expiration.
b). Install iTunes. Then log in to your apple ID.
3. Setting for iTunes
a). Open iTunes' media library sharing function. Select Preference from the Edit menu, then open the "Advanced" page and select "Share iTunes Library XML with other applications.".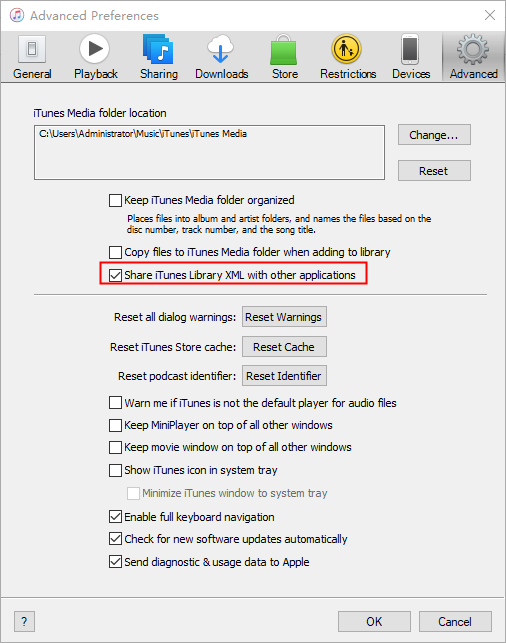 b). Download the video that needs DRM removal to the local. Click the download button to download the video (the red button in the image below), the download process may take more than an hour, depending on your network.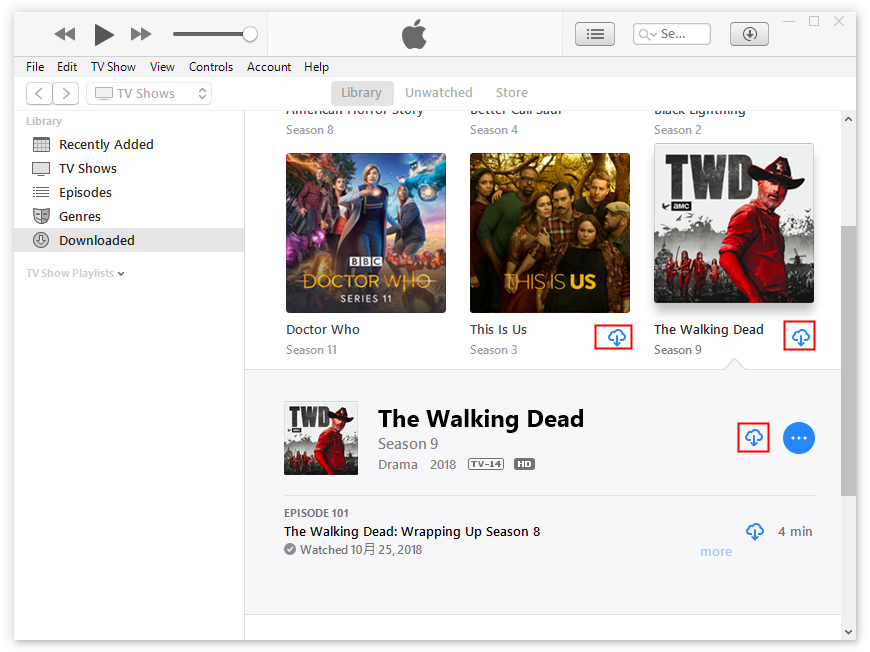 c). After the video download is complete, you can close the iTunes software.
4. DRM remove
a). Start the software OpenCloner Ripper. Select "+Add M4V files from iTunes Library".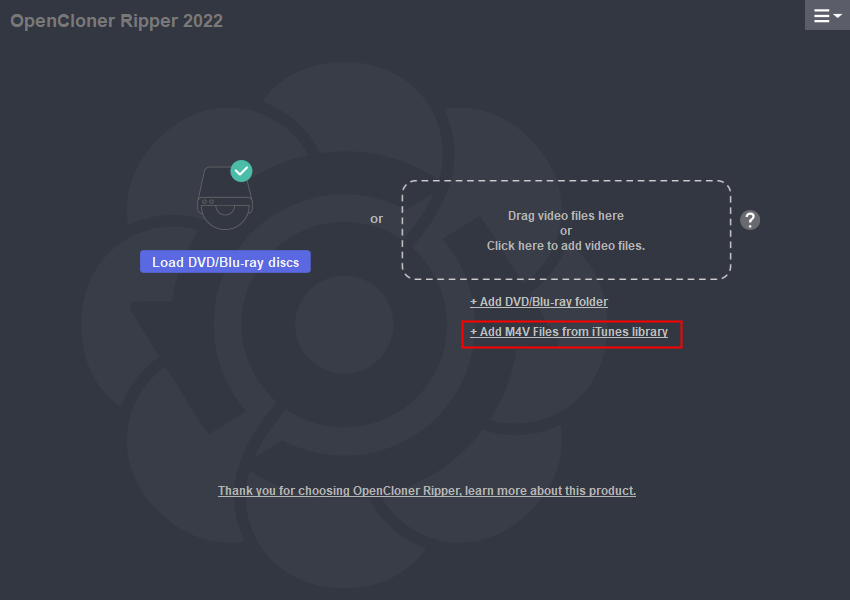 b). Select the video that you want to remove DRM. (If your desired video does not appear in the selection box, it means the video has not been downloaded to the local, you need to re-download it to the local and try again).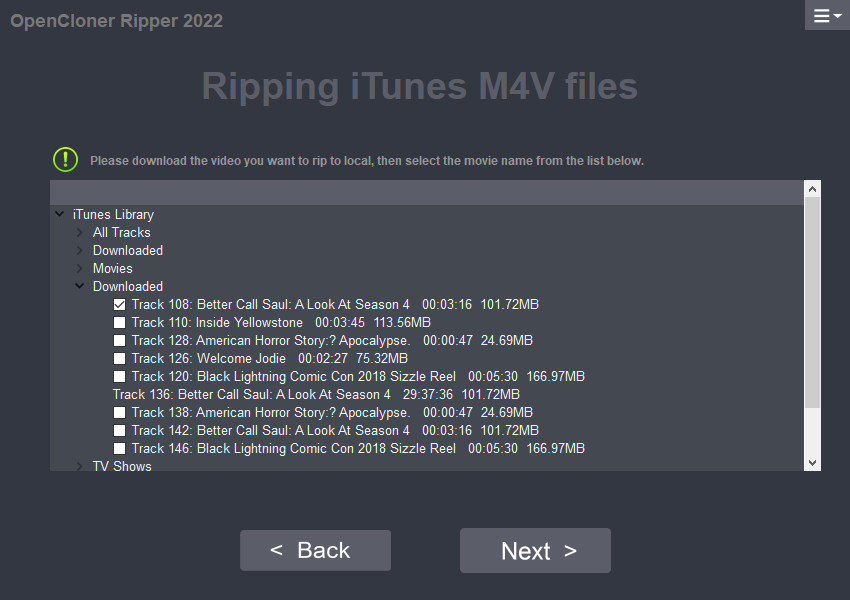 c). After selecting the video file, click the next button to enter the storage path setting, as shown below.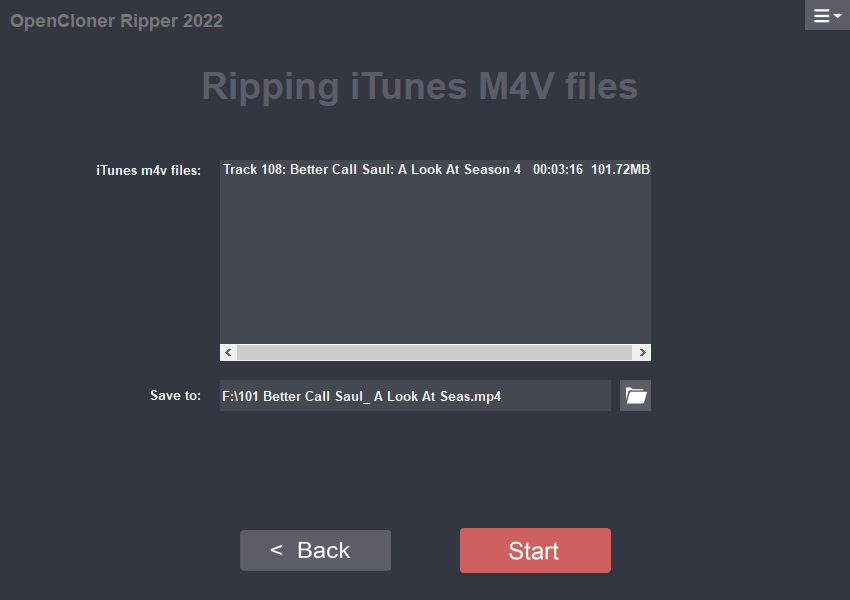 d). Click the Start button to start the task. By default, the prompt window will pop up as follows: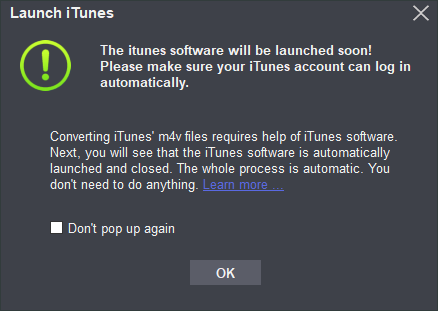 When OpenCloner Ripper removes DRM, it needs to interact with iTunes software to complete. Throughout the rip process, you will see that the iTunes software is automatically launched, there is a window flashing, don't worry, OpenCloner Ripper will not destroy any data in iTunes, it just let iTunes play the video file to get the key that needs to be cracked. When the rip job is completed, iTunes will be automatically closed.
In addition, you may also see some warnings about the network firewall. Please allow access to the network. OpenCloner Ripper needs to access data through the http service.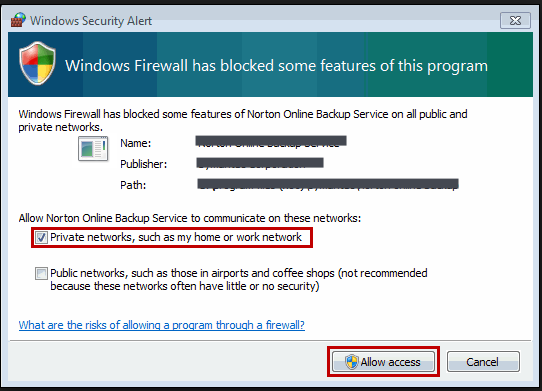 e). Start ripping. This process, you only have to wait. (Note: Do not close iTunes manually, otherwise the task will fail)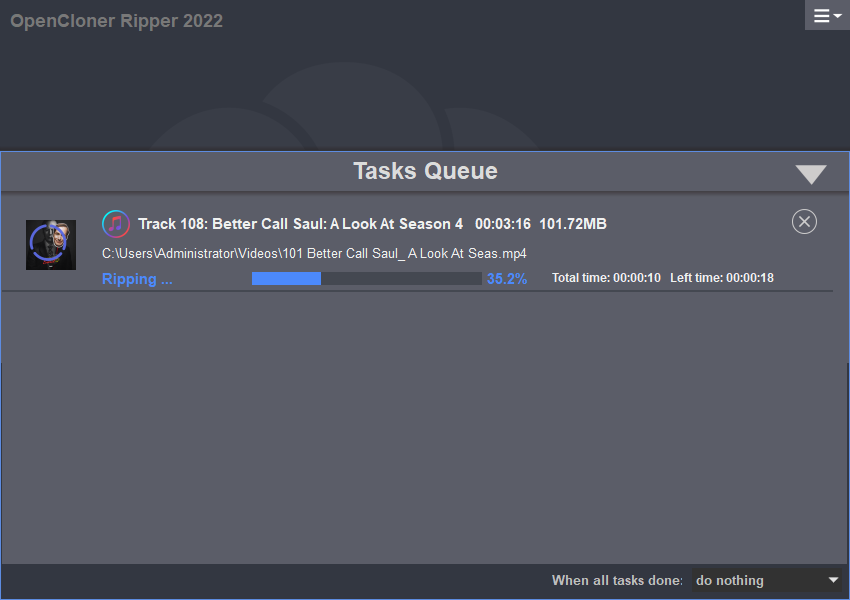 f). Finished.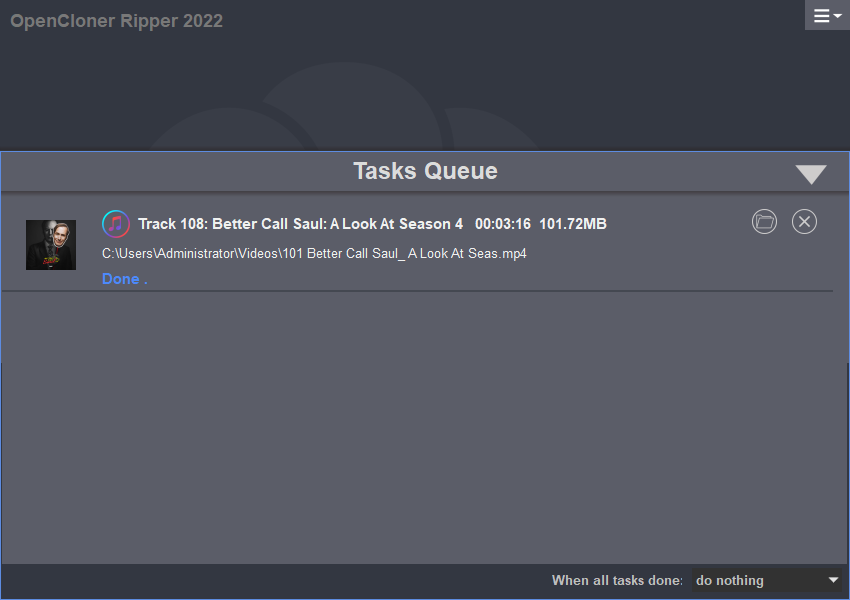 ---
---